The Renovator MK4 is the premium gravity box drill in the range.
Featuring 125mm or 150mm row spacings, the MK4 can be configured for a wide range of jobs, from planting grass in the high rainfall rolling hills of the South Island, to planting cereal crops on the dry plains of Australia.
High capacity boxes coupled with the accurate peg tooth seeder units mean you can sow accurately and for longer with the renowned Renovator reliability.
Sturdy 25mm coil tines with the Baker boot are spaced out over four toolbars for optimum trash flow. Commonly coupled with disc openers and tine harrows, the MK4 will make a beautiful job in the most challenging conditions.
Choose from 3 metre and 3.5 metre models, to sow large hectares in a range of terrain and conditions.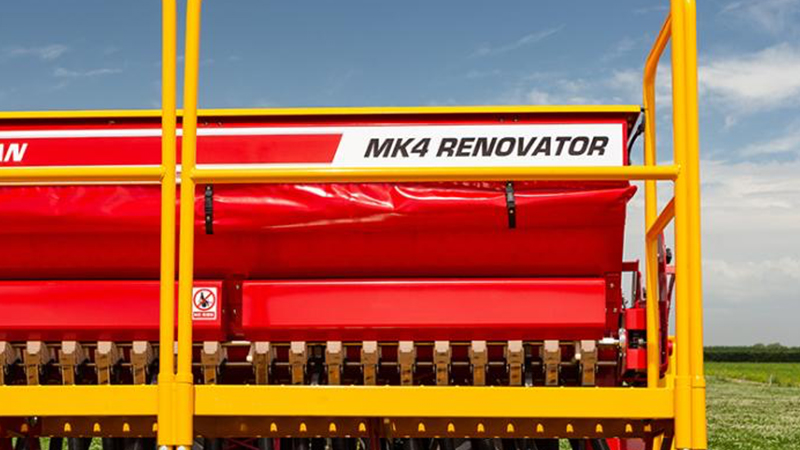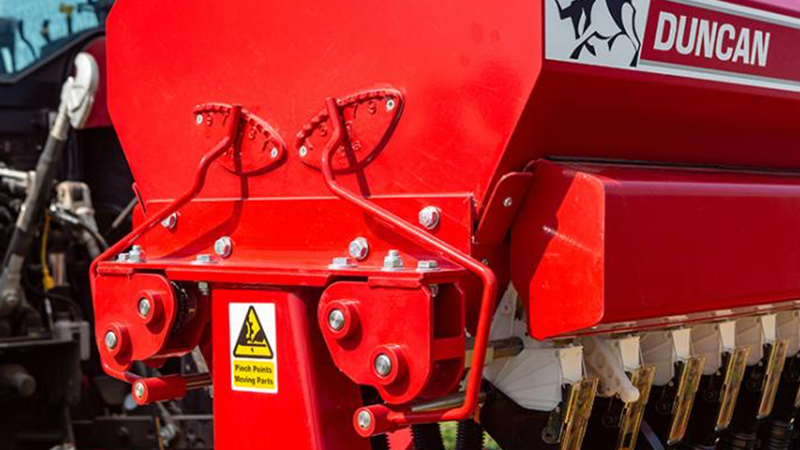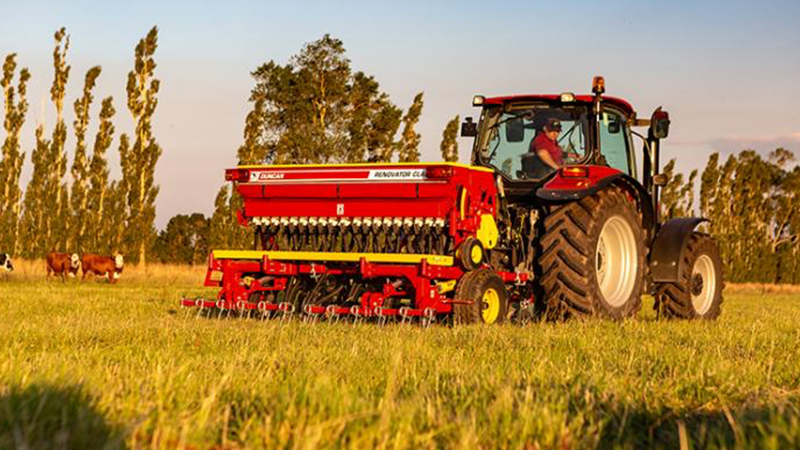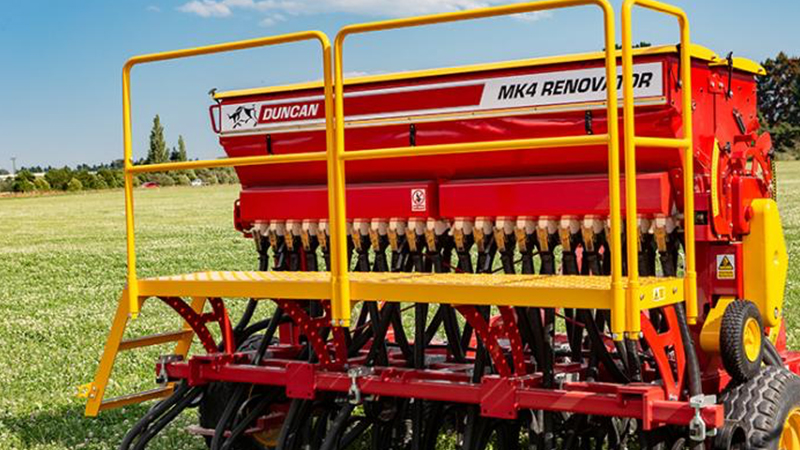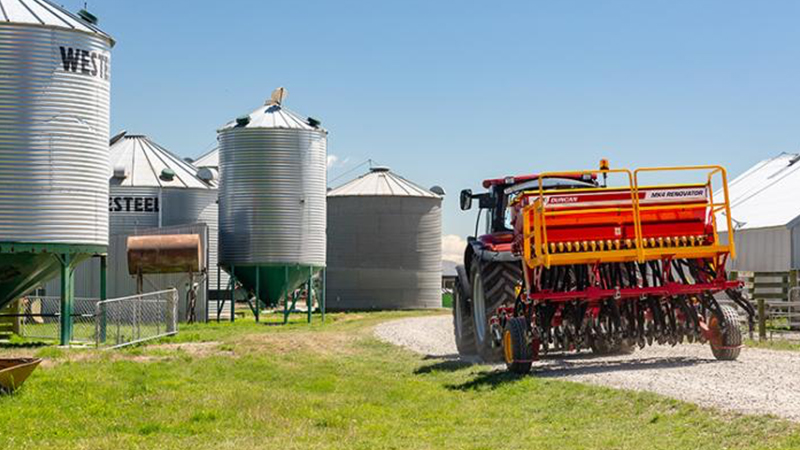 Seed Size
Small to large
Operation Size
From 100Ha
Features
Large capacity boxes with lids opening to 110°
25mm coil tine and Duncan 'T' boot with Tungsten tile on leading edge
Weather skirts to cover over the seed and fertiliser metering outlets
Large loading platform with safety rails
Weigh kit with scales
Electronic hectare meter
Safety chains
Stainless steel agitator shafts
Peg roller seeder unit
Electric drive off ground following radar is optional
Quick Specs
21 Run
3m
24 Run
3m
24 Run
3.5m
28 Run
3.5m
Sowing width (mm)
3100
3000
3540
3500
Overall width (mm)
3070
3070
3570
3570
Overall length (mm)
3825
3825
3825
3825
Height – Working height (mm)
2145
2145
2145
2145
Height – Transport height (mm)
2430
2430
2430
2430
Weight incl. disc openers (kg)
2030
2160
2360
2490
Row spacing (mm)
147.5
125
147.5
125
Box capacity (l per side)
550
550
650
650
Small box capacity (l)
70
70
90
90
Recommended min tractor HP
90
90
100
100