The Duncan AS16 is the air seeder version of the popular single box Eco Seeder.
This is an entry level direct drill with push button calibration and an electric fan. The 300 litre hopper is well suited for smaller jobs and the drill can be trailed or linkage mounted.
With interchangeable seed shafts, this drill can sow a variety of seeds from clover and swedes right up to oats and peas.
As with all Renovators, the 25mm coil tines and Baker boots place the seed in the ground at the correct depth to encourage the best germination and crop establishment.
Disc openers and tine harrows are handy options that can be fitted to this well priced drill.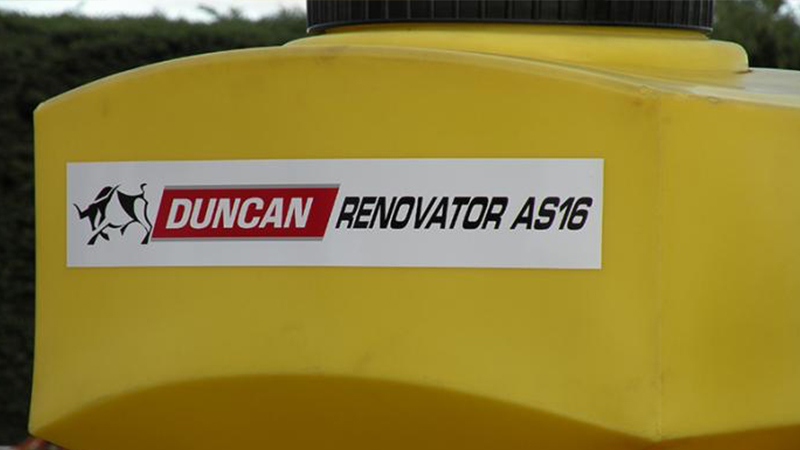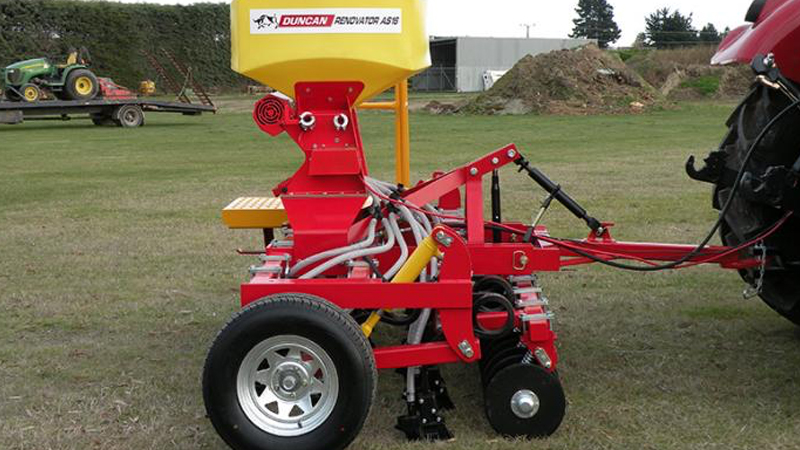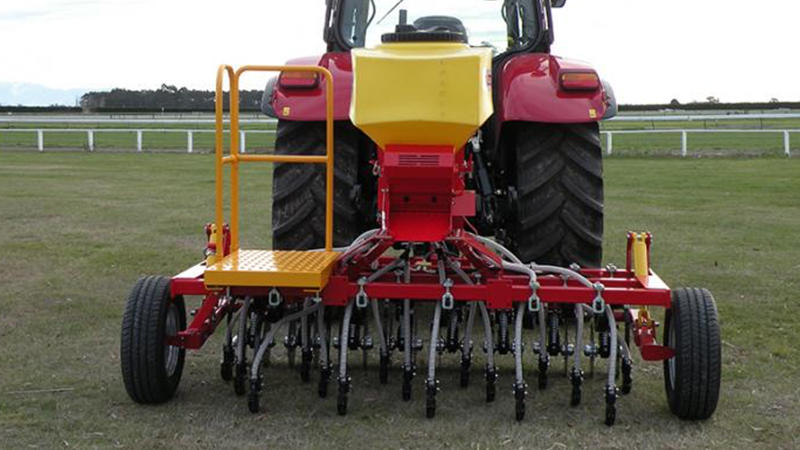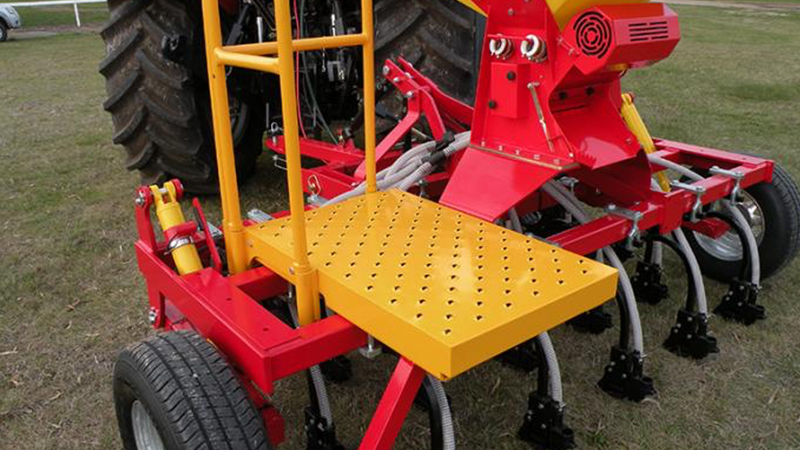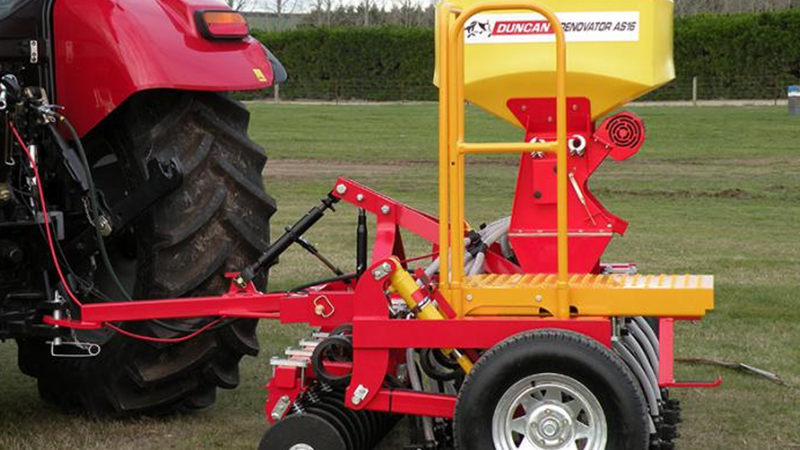 Seed Size
Small to large
Operation Size
Up to 100Ha
Features
Proven "T" boot and 25mm coil tine for accurate seeding
Weigh kit
Footboard and handrail
Electric driven air bin with simple calibration
Exchangeable metering cartridges
3PL or trailing configuration
Quick Specs
| | |
| --- | --- |
| Number of runs | 16 |
| Sowing width (mm) | 2376 |
| Overall width (mm) | 2995 |
| Overall length (mm) | 2856 |
| Height – Working height (mm) | 2000 |
| Height –Transport height (mm) | 2300 |
| Weight including disc openers (kg) | 940 |
| Row spacing (mm) | 148.5 |
| Hopper capacity (l) | 300/500 |
| Recommended min tractor HP | 60 |