Built specifically for the farmer, the Renovator Classic has earned its name. The Classic is the updated version of its predecessors, the MK1, MK2 and MK3 Renovators.
The Classic will sow a wide range of crops in both cultivated and uncultivated ground. The standard Classic is capable of sowing small seeds at 800 grams per hectare, to fertiliser at well over 300kg per hectare.
The sturdy 25mm coil tine with the Baker boot will ensure the seed is placed at the correct depth. The Nihard casting and tungsten tipped point ensures a long life in the toughest environments. The Classic is fully powder coated to protect it from the harshest weather and keep it looking sharp for years to come.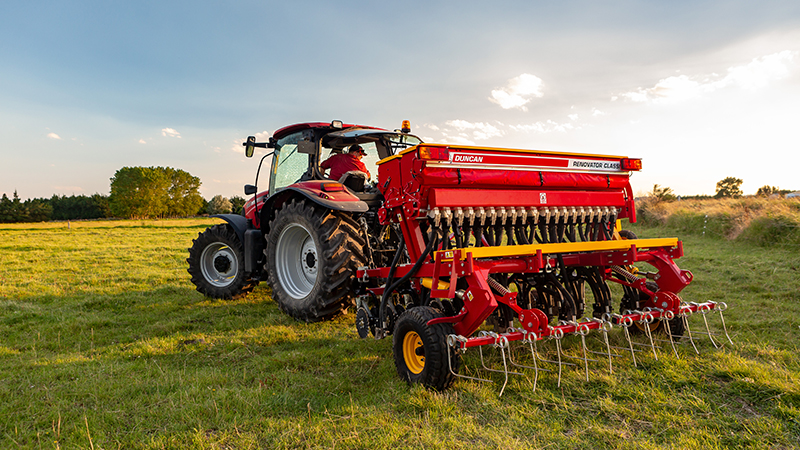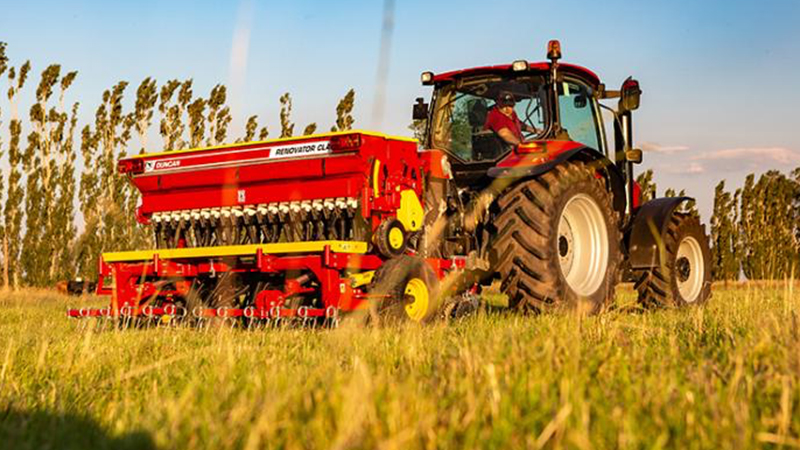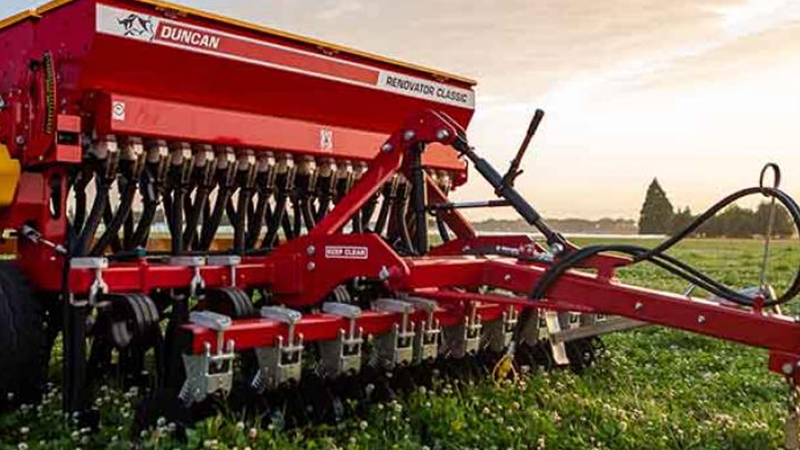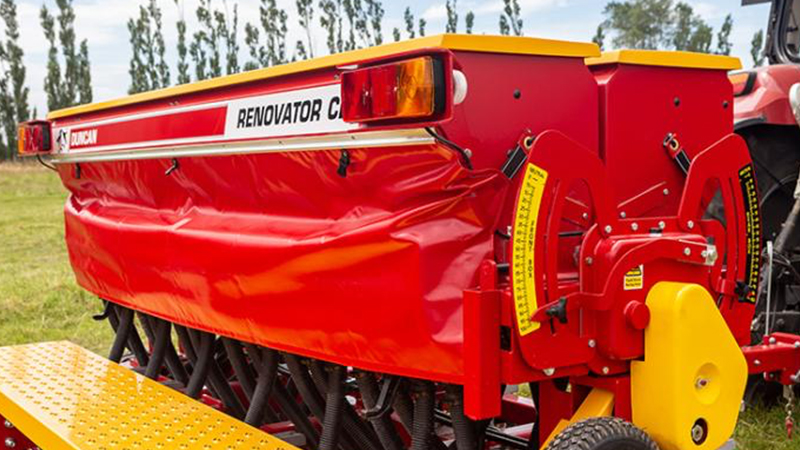 Seed Size
Small to Large
Operation Size
Up to 300Ha
Features
Single or dual box
25mm coil tine and Duncan 'T' boot with Tungsten tile on leading edge
Weigh kit with scales
Safety chains
Stainless steel agitator shafts
Peg tooth roller seeder unit
Disc openers optional
Quick Specs
| | |
| --- | --- |
| Number of runs | 19 |
| Sowing width (mm) | 2800 |
| Overall width (mm) | 3026 |
| Overall length (mm) | 3512 |
| Height – Working height (mm) | 1700 |
| Height – Transport height (mm) | 2035 |
| Weight including disc openers (kg) | 1610 |
| Row spacing (mm) | 147.5 |
| Box capacity (l per box) | 348 |
| Single box HC capacity (l) | 750 |
| Recommended min tractor HP | 80 |