The Eco Seeder is the smallest drill in the Renovator range but packs in all the great features of its bigger brothers.
All the trusted Renovator components are part of the Eco Seeder, from 25mm coil tines and Baker boots, right through to the variable speed gearbox and peg tooth seeder units.
Whether you want to sow seed and fertiliser or just seed, there is a model suitable for you. Each Eco Seeder model can be configured as a trailing or linkage model and options such as tine harrows and disc openers add to the versatility of this drill.
This is the perfect drill for a farmer who wants high quality reliability on a smaller budget.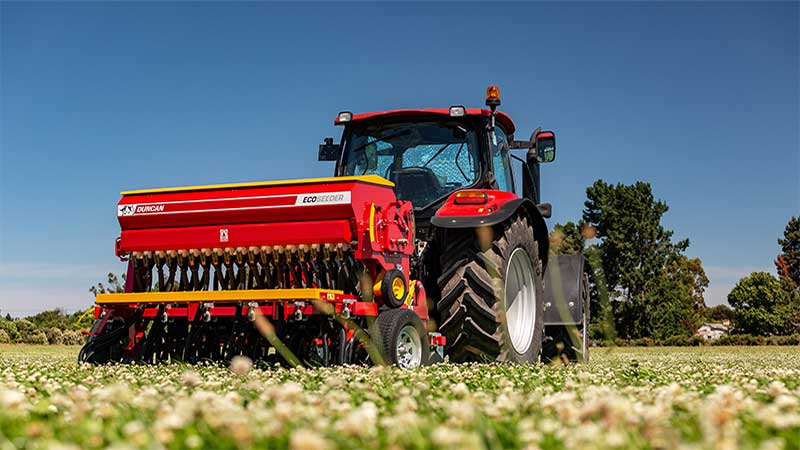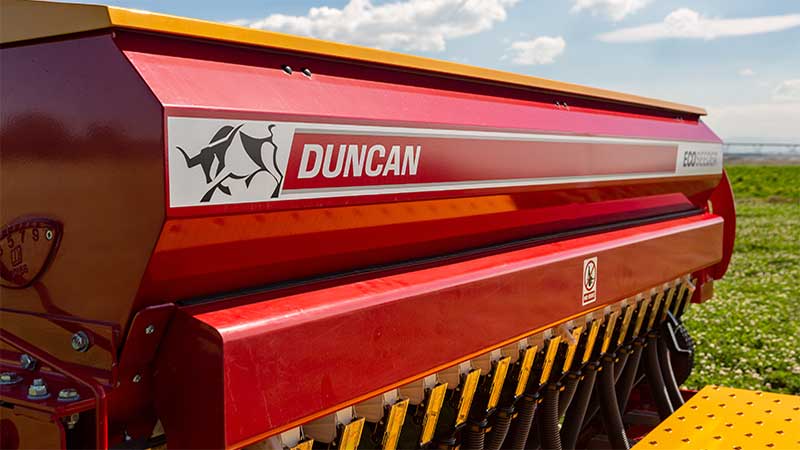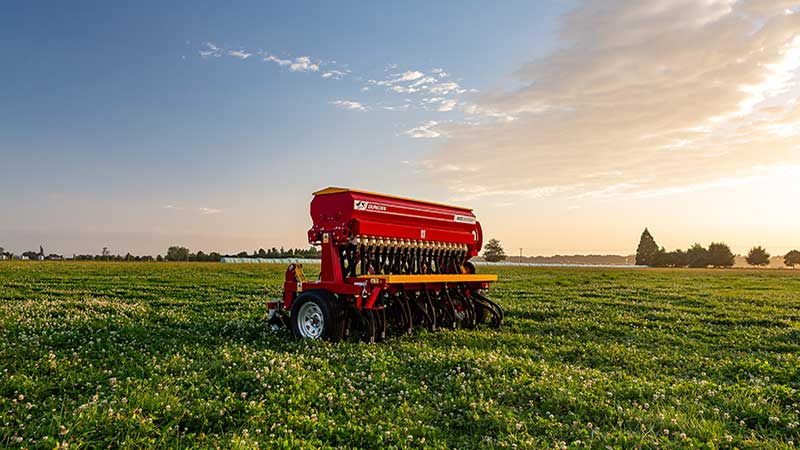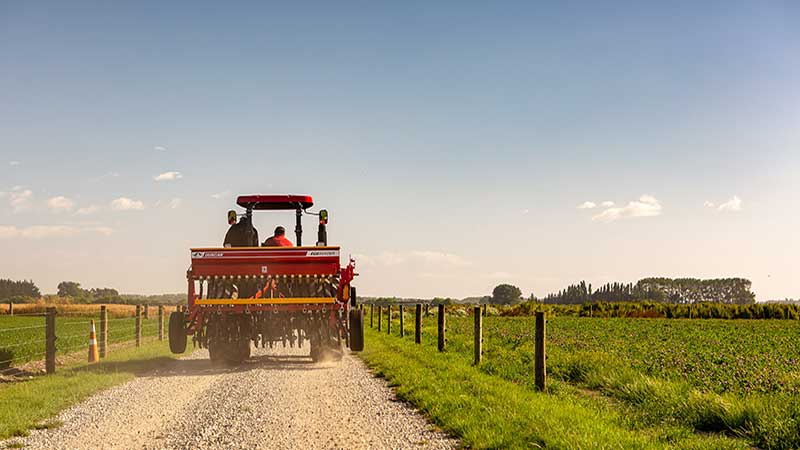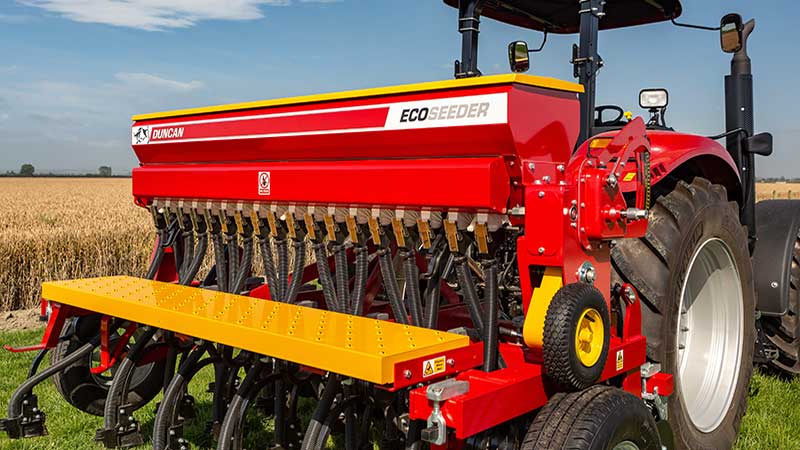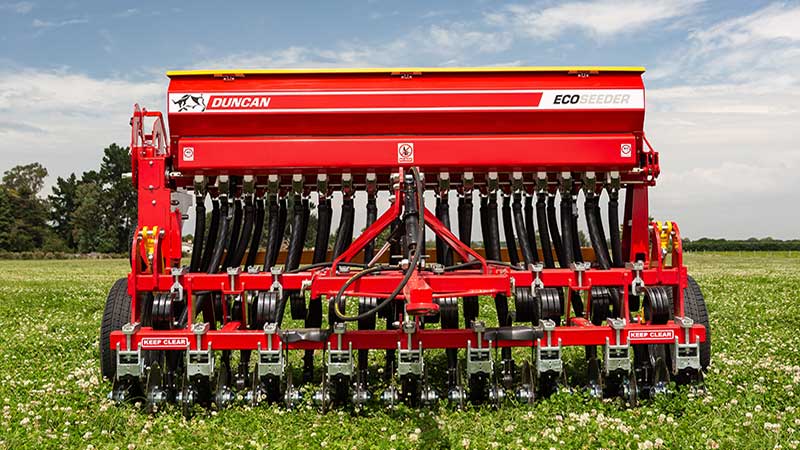 Seed Size
Small to Large
Operation Size
Up to 100Ha
Features
Entry level drill - 3 point linkage or trailed option
25mm coil tine and Duncan inverted "T'' boot
Peg tooth roller distribution system
Disc openers optional
Stainless steel agitator shafts in all 18 run models
Quick Specs
| | Single box 3PL | Single box 3PL | Single box 3PL | Single box trailing | Dual box 3PL | Dual box trailing |
| --- | --- | --- | --- | --- | --- | --- |
| Number of runs | 10 | 14 | 18 | 18 | 18 | 18 |
| Sowing width (mm) | 1485 | 2079 | 2673 | 2673 | 2673 | 2673 |
| Overall width (mm) | 2104 | 2698 | 2995 | 2995 | 2995 | 2995 |
| Overall length (mm) | 1685 | 1685 | 1685 | 2856 | 1685 | 2870 |
| Working height (mm) | 1623 | 1623 | 1623 | 1623 | 1623 | 1623 |
| Transport height (mm) | 2000 | 2000 | 2000 | 2000 | 2000 | 2000 |
| Weight - incl discs (kg) | 610 | 731 | 1078 | 1130 | 1204 | 1256 |
| Row spacing (mm) | 148.5 | 148.5 | 148.5 | 148.5 | 148.5 | 148.5 |
| Box capacity (l per box) | 252 | 295 | 338 | 338 | 326ea. | 326ea. |
| Recommended min tractor HP | 60 | 60 | 60 | 60 | 60 | 60 |